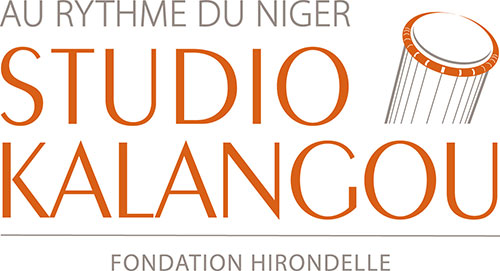 Studio Kalangou is a project of support to the media sector in Niger. It does this in two ways: the production and broadcast of journalistic content; and strengthening the capacities of the partner media.
The Studio Kalangou editorial team is composed of about 50 Nigerien journalists based in Niamey and some 50 correspondents across the country.
Since 2016, the studio has been producing 2 hours of daily radio programmes in 5 languages, broadcast by 47 partner radio stations serving 70% of the country's population. These programmes are also available on a free phone number. In addition, the editorial staff produce programmes and video reports for social networks and 6 partner television stations.
In parallel, Studio Kalangou provides technical and financial support and capacity building to Nigerien media to help them become autonomous and better equipped for the production and broadcast of quality information programmes.
---
Financial volume
1 901 108 CHF
Sources of funding
• Switzerland (SDC mandate)
• Switzerland (SDC Programme contribution)
• United Kingdom (FCDO)
• European Union (EIDHR)
• Czech republic
• UNICEF
• GIZ (ProRES)
• Service contracts
---
Providing reliable information and training media in Niger
In 2021, Studio Kalangou strengthened both its production and broadcast of quality information, and its support to the media in Niger.
Studio Kalangou has continued its work of producing neutral and factual information, including on the second round of the presidential elections and installation of newly elected officials; the Covid-19 pandemic and start of vaccination; the security and humanitarian situation; and the return of displaced persons in the regions of Tillabéry and Diffa. At the same time, Studio Kalangou continued informing on daily concerns of Niger's populations in the fields of justice, education, economy, culture and health. In order to widen its audience, the editorial staff has developed new formats such as fact-checking programmes and outdoor video forums.
Studio Kalangou has continued to expand its coverage of rural areas through its 47 radio partners and 6 TV stations, but also thanks to the work of its correspondents: 101 forums were produced in the regions in 2021. Broadcast of Studio Kalangou's radio content via Airtel's tollfree number in partnership with the social enterprise Viamo saw very strong growth. Its productions are listened to free of charge by more than 150,000 people each month, triggering 1.5 million calls per month.
Studio Kalangou opens our minds. Before we were afraid to speak in public, but now Studio Kalangou's debates motivates us to give our point of view as a women's association.
Salamatou Hassane – listernet
La Voix de Tapoa FM
In the field of media support, Studio Kalangou trained 159 journalists and 43 technicians in 2021 on managing media structures, professionalism and ethics of journalism, maintenance of equipment and digital audio editing techniques. The media partners' coordinator continued his coaching missions to strengthen their technical capacities. The Monitoring & Quality department expanded its evaluation areas to include qualitative surveys of listeners, internal monitoring of radio productions and geolocation of partner radios as well as their estimated coverage area.
At the end of 2021, Studio Kalangou became the first media in Africa to be certified by the Journalism Trust Initiative of Reporters Without Borders as a reliable media strengthening public trust
In 2022, Studio Kalangou will launch a morning show (1 hour of additional information daily). It will also continue its response to disinformation, notably by producing and broadcasting slots to counteract disinformation.